Reviews from our customers
Creative people. Coffee addicted. Forward thinking.
We recently had Sunset painting paint our entry, living room and family room. They did an amazing job! They also put crown moulding in our family room and framed our windows. Everything looks fantastic.
Kit M.
Customer / San Ramon, CA
Roly Rodriguez (Sunset Painting) and his crew painted our San Ramon home about 13 years ago. The home has been a rental property for the past 12 years. When our tenants recently vacated, we obtained three estimates. Roly"s estimate was by far the best. Since we had a great experience with him 13 years ago, we went with him again.
We traveled from So. Cal. where we currently live, to our rental property in San Ramon. We would be there from Monday, returning to So. Cal. the following Saturday. Roly was able to start the job on Tuesday morning and completed the job by early Friday afternoon. All of the walls, trim, baseboards and doors were painted (3 bedrooms, 2 full baths, hallway, living room, family room, breakfast room, dining room and kitchen 1825 sq. ft.) The ceilings did not require painting. (Other painters wanted to hand-paint the doors, but Roly sprays them and they came out as smooth as glass. Roly also caulked the baseboards for us. We asked Roly to remove all hardware from the doors so there would be no chance of getting paint on the hardware, and he gladly accommodated us for a small extra fee. Other painters really balked at this request.
His crew was respectful, hardworking, neat and clean. Not a speck of paint got on the carpet or anywhere it should not have been. We provided lunch for his crew and they were extremely appreciative. We have had two great experiences with Sunset Painting over the years and would not hesitate to recommend them or use them again. Thank you Roly for making this happen within our limited timeframe. Davidia.
Davi B.
Customer / Glendale, CA
I will use Sunset Painting in my next Interior painting, they were terrific painting my exterior. I love my new colors
Glen Hori
Customer / San Ramon, CA
Sunset gave me the price, came in and did the work. they helped us with the color selection,we love the colors !…Everything was clean, Everybody loves it. It was a terrific bargain.
Vicky Corcoran
Customer / Danville, CA
He's always been very good for us.We keep Rolly in our books. He is very thorough, he explains a lot and works with us on the price
Tim & Lori Morken
Customer / Oakland, CA
I Whole-heartedly recommend Sunset Painting for all your home or commercial painting needs. I have used Sunset Painting on four different large projects over the course of the past 10 years. They always do a great job and are very clean and professional in their work. I've also found their bids to be very affordable and without any surprises at the end of a job. On a scale from one to ten, they are consistent "10" every time.
Steve Wisniewski
Customer / Oakland, CA
We were so pleased with the work that Rolly in his crew at Sunset Painting did for us on the outside and inside of our buildings, Rolly and his crew were fast, professional and courteous. The best thing was that they went out of their way to make sure we were satisfied and happy with the job they did. It was a great experience working with them
Rick Eastman
Customer / Pleasanton, CA
We have used Sunset Painting both for interior and exterior painting three times over the last few years.Sunset Painting has been reliable,respectful,and easy to work with. They have proven to us that they stand behind their work.We refer all our family and friends to Sunset Painting. They are a company that has gained our trust. Bill and Angie Danville , CA
Bill & Angie
Customer / Danville, CA
We were very pleased with the price, quality, and timeliness of our paint job. Wow, they painted our 2-story 2500 sq ft home in 3-days
Jenny L.
Customer / Pleasanton, CA
We needed the interior of our home painted, top to bottom. We had marks on the walls, poor color choices (lavender in a guest room), and wanted some fresh colors overall. I chose Sunset Painting out of the phone book and after meeting with a total of 3 paint contractors from our area, decided this business was the one to go with. The owner is Rolly and he is very nice, upfront, and his price was reasonable. Once we confirmed the job with him, he provided a color consultation and we walked through our house for an hour discussing our ideas and making final decisions on colors. His crew arrived when they said they would the first work day and spent 5+ days prepping, painting and then cleaning up.They did a great job on all painting.
My husband and I did a walk-through before their final morning to see what flaws we could find that needed to be touched up and found hardly any (we have a 2 story 3 bedroom home). While here the crew was courteous and efficient. They arrived on time and left between 4:30 and 5 each day. We are thrilled with the results of our newly painted home and feel that Sunset Painting was an excellent value.
Lisa D.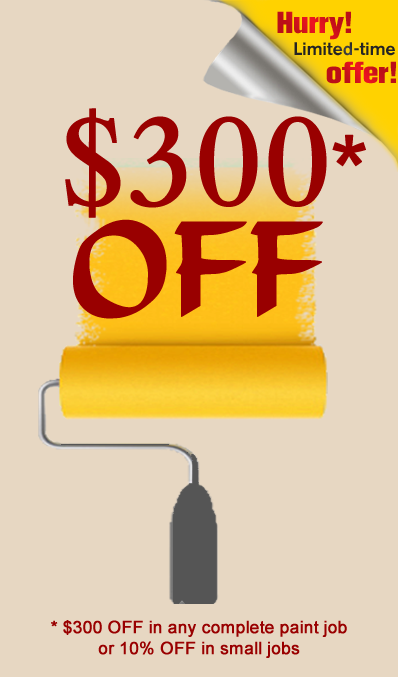 Contact Us
SUNSET PRO PAINT
Office: (925) 487-3085
Email: sunsetpropaint@aol.com
San Ramon, CA
94582, USA
SUNSET PROFESSIONAL PAINTING
You have questions? Feel free to come in for a chat anytime.
As a company, we stand by the work we complete and offer the best warranties whenever possible. While we'd like to claim perfection, we realize we can't be perfect 100% of time and know that a good company stands behind the products and services they provide. When something goes wrong, we take responsibility – making every effort to repair, replace or remedy the mistake.
SUNSET PRO PAINT
Office: (925) 487-3085
Email: sunsetpropaint@aol.com
San Ramon, CA
94582, USA